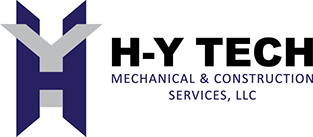 The National Enrichment Facility
On June 23, 2006, the Nuclear Regulatory Commission issued Louisiana Energy Services, now known as URENCO USA, the first license of its kind to construct and operate the National Enrichment Facility (NEF). The NEF is a gas centrifuge uranium enrichment plant located near Eunice, New Mexico. It is projected that, at full capacity, the National Enrichment Facility will provide approximately 25% of America's nuclear power plant fuel needs. It is estimated that nuclear energy fuels 16% of the world's electricity.
Yearout Industrial (the team that managed and operated H-Y Tech Mechanical) was awarded portions of the NEF project in 2006:
• Site Infrastructure/ Utilities: Fire water, domestic water, DI water, compressed air, process water, centrifuge cooling water, and sanitary sewer.
• Buildings Under Contract: Central Utilities Building (CUB), Separations Building Module (SBM), Cylinder Receipt & Distribution Building (CRDB), Technical Support Building (TSB), Spray Water Building, Security Building, and Uranium Byproduct Cylinder Storage Pad.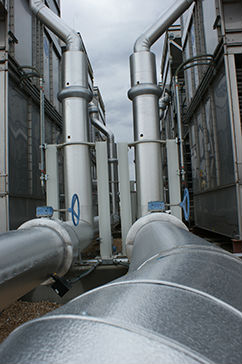 • Building Systems: Process water, centrifuge cooling water, compressed air, de-ionized water, compressed air, liquid nitrogen, nitrogen, argon, specialty gasses, domestic water, sanitary sewer and vent piping, Liquid Effluent Collection System (LECTS), supply HVAC, ventilation systems, Gaseous Effluent Ventilation System (GEVS), complete ground up construction, and UF6 Uranium distribution piping.
• Design Build Projects: Spray Water Building complete, Carbon Trap Building, Non-Core Systems including, Criticality Accident Alarm System (CAAS), Chemistry Lab, Mass Spectrometer Lab, Environmental Room, Ventilation Room, Decontamination Room, Flomblin Recovery Room, Ventilation Room, Solid Waste Room, and Radiation Monitoring Lab.
• Key Design Build Partners: Bridgers & Paxton, Bohannan Huston Inc., SMPC Architects, Mid-Columbia Engineering, and Pro2Serv.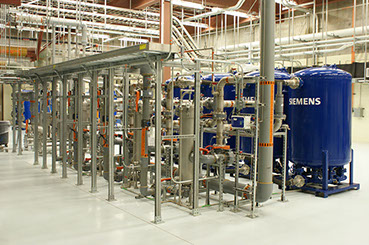 Waste Control Specialists, LLC
Waste Control Specialists (WCS) is emerging as the national leader in treatment, storage, and disposal services. The facility, located in West Texas, offers innovative and cost-effective solutions for the safe management of radioactive, hazardous and mixed waste.
WCS is the only facility in the United States licensed in the last 30 years to dispose of Class A, B, and C low-level radioactive waste. Yearout Industrial was awarded portions of the project in 2009 and has completed or is currently under contract for the following at the WCS:
• Tank Farm
• Ventilation Building
• Design of Domestic and Construction Water for their expansion project
Our Location
Contact Information
(505)884-0994
info@h-ytech.net
© 2014 H-Y Tech Mechanical & Construction Services, LLC